Great Topics, Amazing People, FREE Lunch, 

CEU Certificate for 

Designers and Architects, 

Giveaways, and a 

Chance to WIN 1 of 2 Door Prizes!
REGISTER BELOW BY MAY 24th, 2019 @ 4:00pm
(LIMITED SPACES AVAILABLE)
Please join us on May 30th,2019 and welcome Cori Chinnick, Carrie Knudsen, and Jane Walsh from Designtex, Coalesse/Steelcase while they present two seminars that will provide you with industry knowledge on Furniture Design and Textiles and the use of CeramicSteel on Vertical Surfaces in a built environment. For More Detail Read Below.

Both Presentations: Designers 1 General credit and Architects 1 LU credit

We look forward to seeing you!

REGISTER BELOW BY MAY 24th, 2019 @ 4:00pm
(LIMITED SPACES AVAILABLE)
Presentation 1: 11:00 am – 12:00 pm
Furniture Design and Textiles: The Mastery of Fabrication 
Presented by: Cori Chinnick from Coalesse and Carrie Knudsen from Designtex
Overview:
Design and development process for furniture, taking into consideration frame, suspension, foam, and design intent.
A look at fabrics from fiber to weaving to print.
The creation of a cover set and the upholstery process.
Discover how characteristics of fabric behave on certain designs and how to thoughtfully weave one's way through the selection process.
Visual celebrations of when the combinations work and when they do not.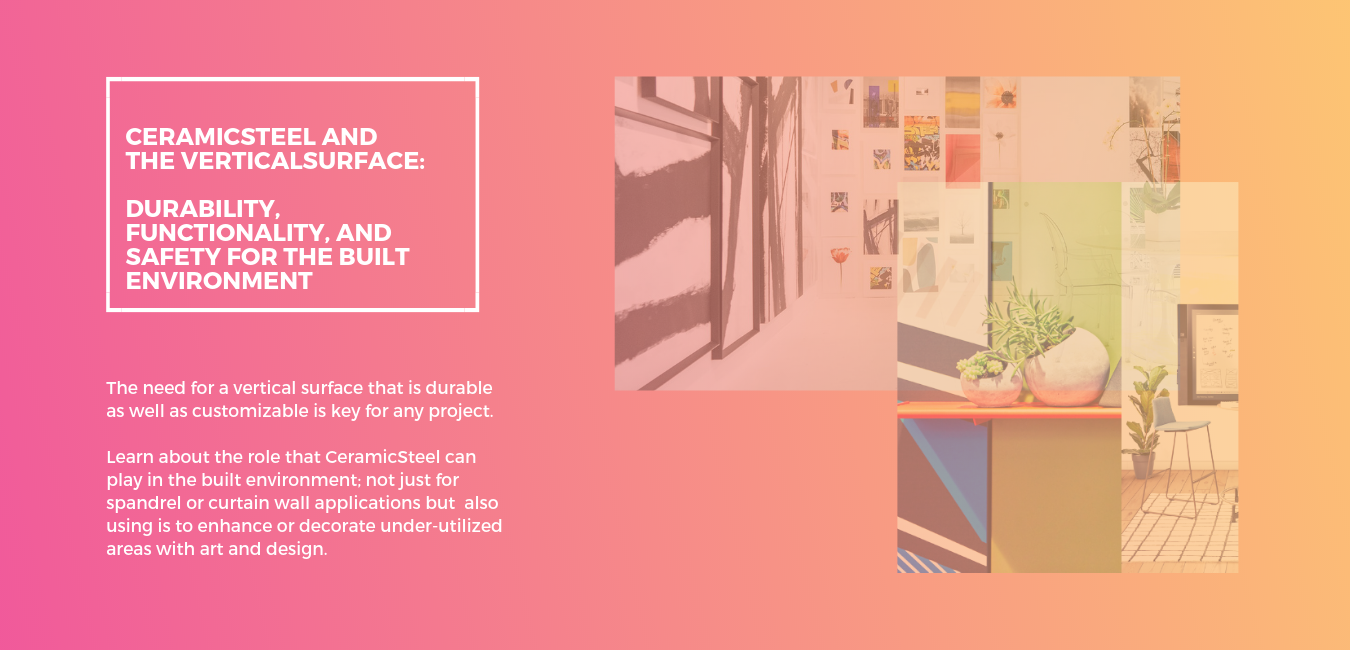 REGISTER BELOW BY MAY 24th, 2019 @ 4:00pm
(LIMITED SPACES AVAILABLE)
Presentation 2: 1:00 pm – 2:30 pm
CeramicSteel and the Vertical Surface: Durability, Functionality, and Safety for the Built Environment
Presented by: Jane Walsh from Designtex
Overview:
Building Systems: Understand why and how CeramicSteel is used in the built
environment.
Environmental: Learn how bacteria resistant properties and LEED drive the
need for CeramicSteel
Materials and Methods: Identify and understand the systems, products and
finishes for CeramicSteel
Design: Review installations and resources needed to incorporate CeramicSteel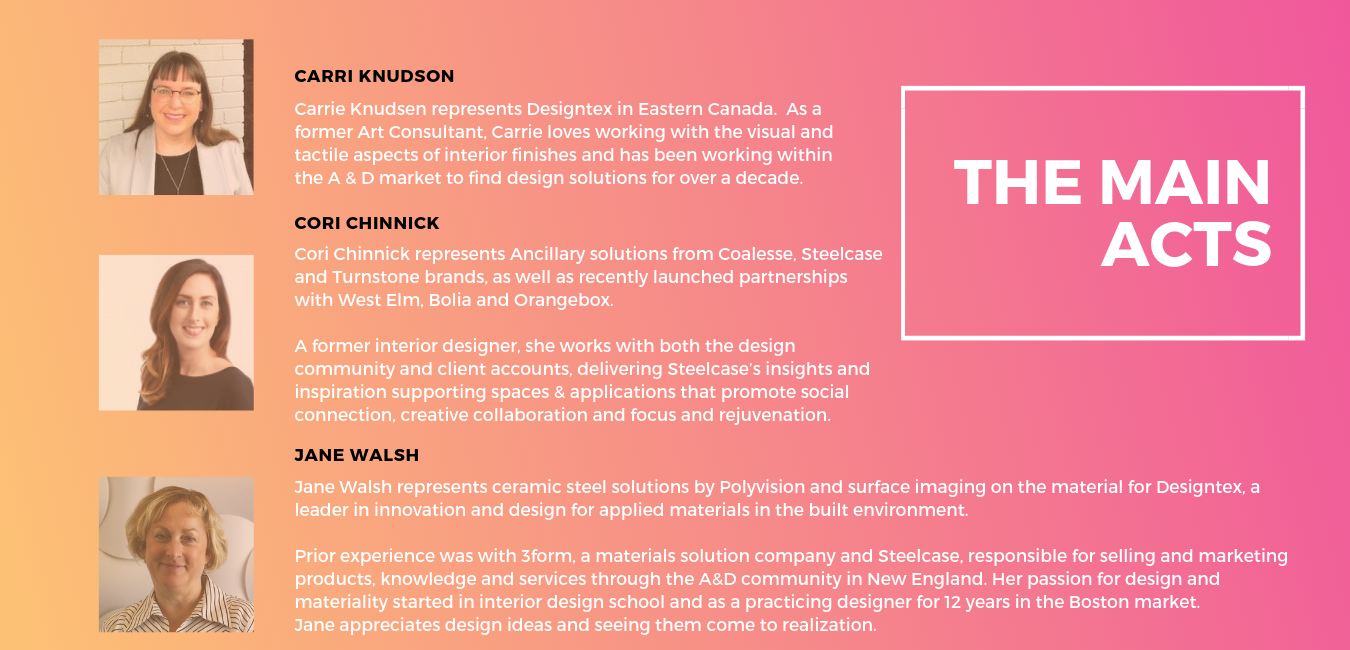 REGISTER BELOW BY MAY 24th, 2019 @ 4:00pm 
(Limited Spaces Available)
REGISTRATION FORM : 2019 Furniture Design and Space Planning Spring Seminar