Workplace Ergonomic and Design Seminar 2018
We are very excited to be hosting another Free Ergonomic and Design Seminar on some very intriguing topics that are common in the workplace today!
Join us on Thursday, June 28th, 2018 and welcome Cori Chinnick from Coalesse /Steelcase and Lucy Hart from Global Furniture Group  They will be discussing topics that will prepare your office workspace (both existing and new) with updates on the CSA Ergonomic Standards, that will enhance occupant health, safety and well-being for employees, as well as, insights on how to design spaces that provide Nomadic (mobile) workers places for their physical and emotional comfort as well.
Please Fill Out Registration Below  By June 22,2018 @ 4:00pm. We look forward to seeing all of you at the seminar!
Any questions or concerns, please email April Drysdale, Marketing Coordinator @ atlanticbusinessinteriors@atlanticbusinessinteriors.ca 
---
We Like You, and We Hope You Like Us Too.
That is why as a thank you for coming to our seminar your name will be automatically be entered to Win 1 of 2 Door Prizes upon registration of the event! ***( Winners to Be Announced at 12:00 noon in the showroom June 28th, 2018 , must be in attendance of event to be selected as winner, color options may vary different then image)***
Who will the Lucky Winner Be?!!
For Extra Entries ( Limit 2 Extra Entries per person) or to find out more about New Product Updates, Promotions, and Future Events:

---
Presentation 1: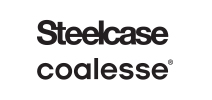 Designing for Nomads : 11:00 am – 12:00 pm (1 Hour)
Free Lunch Provided- 12:00pm- 1:00pm . Please register below by June 22nd, 2018.
Upon arrival please register at the front desk 30 minutes prior to presentation start time.
The explosion of access to mobile technology has brought about a sea change in where work gets done. Today work is crossing over into homes, cafes, airports, hotels and placesin between. Through our research we observed how thefreedom of mobile working has led people to seek out places that provide support for their mobile tools, as well as for their physical and emotional comfort. This has placed new expectations and demands on the workplace. Our research uncovers insights and opportunities for designers to address the challenges posed by the new work day.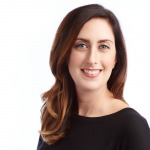 Presenter Information:
Cori Chinnick,Sales Consultant, Coalesse, Steelcase. 
For More Information on Cori's Role and Experience Click Here
---
This presentation will provide:
A look at the changing behaviors of workers and inspire new approaches that can serve these evolving needs

Strengthening the connection between people and their workplaces
An understanding of how to support three key work modes / ways of working
Social connection
Creative collaboration
Focus and rejuvenation
Presentation 2: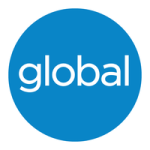 The New CSA Office Ergonomics Standards- 1:00 pm – 2:30 pm ( 1.5 Hours)
Free Lunch Provided- 12:00pm- 1:00pm . Please register below by June 22nd, 2018.
Upon arrival please register at the front desk 30 minutes prior to presentation start time.
CSA Z412-17 Office Ergonomics – An application standard for workplace ergonomics has undergone a major overhaul since the last edition was published in 2000. As a standard (previously a guideline), it is intended to be suitable for adoption into jurisdictional regulations. CSA Z412-17 contains high level requirements as well as detailed requirements for the application of ergonomics in office workspaces including furniture, accessories, equipment, layout and use, environmental conditions, psychosocial workplace factors and psychological health. The standard applies to all office users in office workspaces in new and existing buildings. CSA Z412-17 is a new staple for corporate due diligence with respect to enhancing occupant health, safety and well-being and optimizing system performance.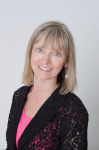 Presenter Information:
---
 This presentation will :
Describe highlights of CSA Z412-17

Explain CSA Z412 high level requirements for the office workspace

Explain key CSA Z412 detailed requirements for the office workspace

Recognize the usefulness of CSA Z412-17 in the design and redesign of office workspaces
---
Registration For June 28th, 2018 FREE- Workplace Ergonomic and Design Seminar