When reconsidering your Managed Print Services contract, ensure a future-fit fleet by asking your next MPS provider these 5 key questions.
1. Does the MPS provider allow and support a hybrid workplace?
It is increasingly common for workplaces to have employees working in the main office, at branch offices, and/or in their own homes. In order to future-proof your print setup, you'll need to manage your organization's printers from a secure, centralized platform for maximum responsiveness and support. Your IT teams will need expansive access to print expenses, usage, and invoicing for the entire fleet under a single contract.
The service should empower remote workers to establish their home office printers at any place and automatically restock printer cartridges when they are running low. This will result in time savings by eliminating the need for manual ordering and expense reporting.
2. How will this MPS provider ensure an optimized security strategy across your organization?
Printers are just one of the many tools your employees use. To protect your network from hackers, ensure that your MPS security aligns with the broader organizational security strategy. Your MPS vendor should integrate security measures into hardware, firmware, software, cloud connections, and even cartridges while understanding how your print setup fits within the organization's IT infrastructure. Seek a tech provider for expert security guidance, preferably one capable of addressing security concerns for all your endpoint devices, not just printers.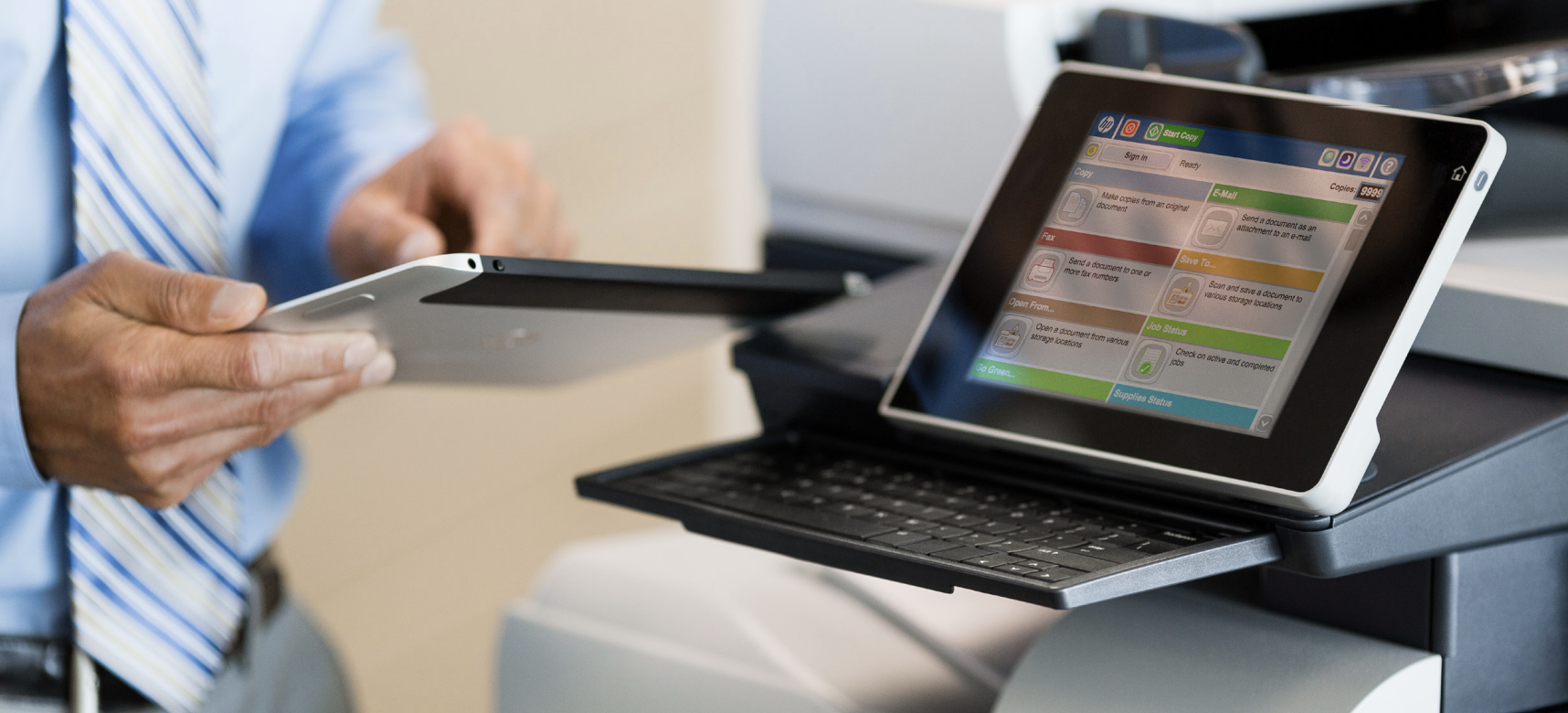 3. Is the Managed Print Services Contract cloud-compatible?
Future workplaces must prioritize a cloud-first approach to accommodate employees' reliance on advanced digital platforms. This includes adapting both hardware and software.
Printers sit at the crossroads of physical, paper-based processes and the digital realm. Whether they serve as basic data-to-print devices or multifunction machines with scanning, digitizing, copying, and fax capabilities, your print environment must seamlessly integrate with cloud technology to keep pace with other evolving tech.
To determine if your MPS vendor offers a truly cloud-ready solution, inquire about their printers' compatibility within a large enterprise endpoint environment built on cloud infrastructure. Additionally, confirm their ability to provide cloud-connected workflow solutions.
4. Can this Managed Print Services provider assist me in reaching my sustainability objectives?
In the context of heightened concern for climate change, many organizations have made sustainability commitments, and their vendor networks play a crucial role in this effort. When evaluating your print services vendor, assess their carbon neutrality certification, engagement in socially responsible initiatives, and ongoing sustainability impact monitoring. Align the vendor's commitment to sustainable and ethical practices with your organization's goals.
Advanced print solutions can also contribute to reducing overall printing. Leveraging print fleet performance data and analytics provides actionable insights to promptly decrease your carbon footprint.
5. Can the MPS provider assist in creating a future-oriented improvement roadmap based on desired outcomes?
Your MPS provider should initially grasp your business objectives and priorities and then align their services, solutions, and hardware to support these goals. Ideally, they should also offer solutions for addressing broader organizational challenges, such as enhancing digital and hybrid workflows or integrating computing systems with the printing environment for improved endpoint visibility.
A proactive MPS provider should conduct regular strategic business reviews with key organizational figures, including IT decision-makers, Chief Information Officers, and other pertinent stakeholders. This guarantees alignment on priorities, roadmap plans, performance metrics, and offers insight into ongoing progress.

Learn about the HP MPS advantage
Read more to learn about the way HP MPS answers these 5 key questions to consider when renewing your MPS contract.